The frontiers of cancer science are continually shifting to accommodate emerging areas of discovery, and the AACR scientific publishing program is continually adapting to highlight the most significant advances in basic, translational, clinical, and epidemiological cancer research.
A New Home for Hematologic Malignancies Research: Blood Cancer Discovery
Over the past few years, the AACR has taken a leadership role in the area of hematologic malignancies, which account for 10 percent of cancer cases and 9 percent of cancer deaths annually in the United States. A productive collaboration with the meeting organizers in Lugano, Switzerland to enhance the program of the International Conference on Malignant Lymphoma in 2017 led to the launch of a new AACR meeting series on Advances in Malignant Lymphoma in the United States in 2018. In July of 2019, the new AACR Hematologic Malignancies Task Force—chaired by Jonathan D. Licht, MD—held its inaugural meeting to define the AACR's role in accelerating progress against blood-based cancers. And at the AACR Annual Meeting 2019, AACR President (2018–2019) Elizabeth M. Jaffee, MD, FAACR, announced the launch of the newest AACR journal, Blood Cancer Discovery. Under the leadership of inaugural editors-in-chief Riccardo Dalla-Favera, MD, FAACR (near right), and Kenneth C. Anderson, MD, FAACR (far right), the ninth journal in the AACR scientific publishing program will provide a vital new forum for innovative basic, translational, and clinical research on all subtypes of leukemia, lymphoma, and myeloma, as well as associated diseases. The journal began online publication in December, and the first issues are expected to publish in mid-2020.
Dr. Dalla-Favera is director of the Institute for Cancer Genetics at Columbia University, and his work on the pathogenesis of cancers derived from B lymphocytes has led to the development of diagnostic tests that are now being evaluated in clinical trials. Dr. Anderson is the program director at the Jerome Lipper Multiple Myeloma Center and LeBow Institute for Myeloma Therapeutics at Dana-Farber Cancer Institute. His laboratory and clinical work focusing on multiple myeloma have led to the development of novel targeted therapies that have received U.S. FDA approval. Under their leadership, Blood Cancer Discovery will highlight the most significant work in the field of hematologic malignancies and inspire new thinking about blood cancers.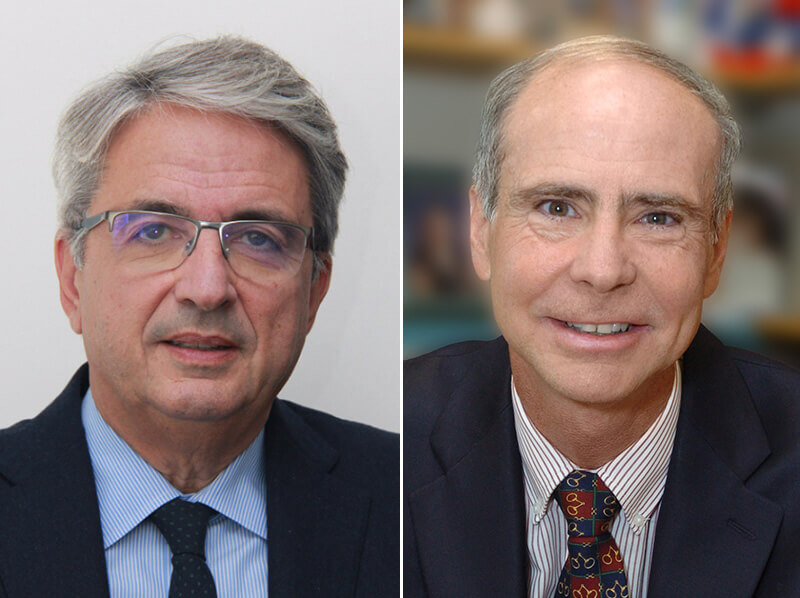 New Editorial Leadership
Three AACR journals welcomed new editors-in-chief in 2019:
Cancer Epidemiology, Biomarkers & Prevention (CEBP)
In January 2019, Elizabeth A. Platz, ScD, MPH, began her appointment as the new editor-in-chief of CEBP, the AACR's journal of original population-based research on cancer etiology, prevention, surveillance, and survivorship. A renowned leader of multidisciplinary prostate cancer research teams, Dr. Platz is at the forefront of epidemiologic research on the role of inflammation in the development of prostate cancer, and on telomere length as a prognostic marker for poor outcome after treatment for prostate cancer. She currently serves as professor and deputy chair of the Department of Epidemiology at Johns Hopkins Bloomberg School of Public Health and coleader of the Cancer Prevention and Control Program at the Sidney Kimmel Comprehensive Cancer Center at Johns Hopkins.

In her inaugural editorial, Dr. Platz noted that cancer mortality rates have declined tremendously in the United States and in other high-income countries during the 28 years since CEBP began publication, a decline that was due in part to advances in population-level cancer prevention and early detection strategies. She also noted, however, that these advances have not been distributed equally among all populations and across all cancer types, and she pledged to continue the journal's leadership role in population science.